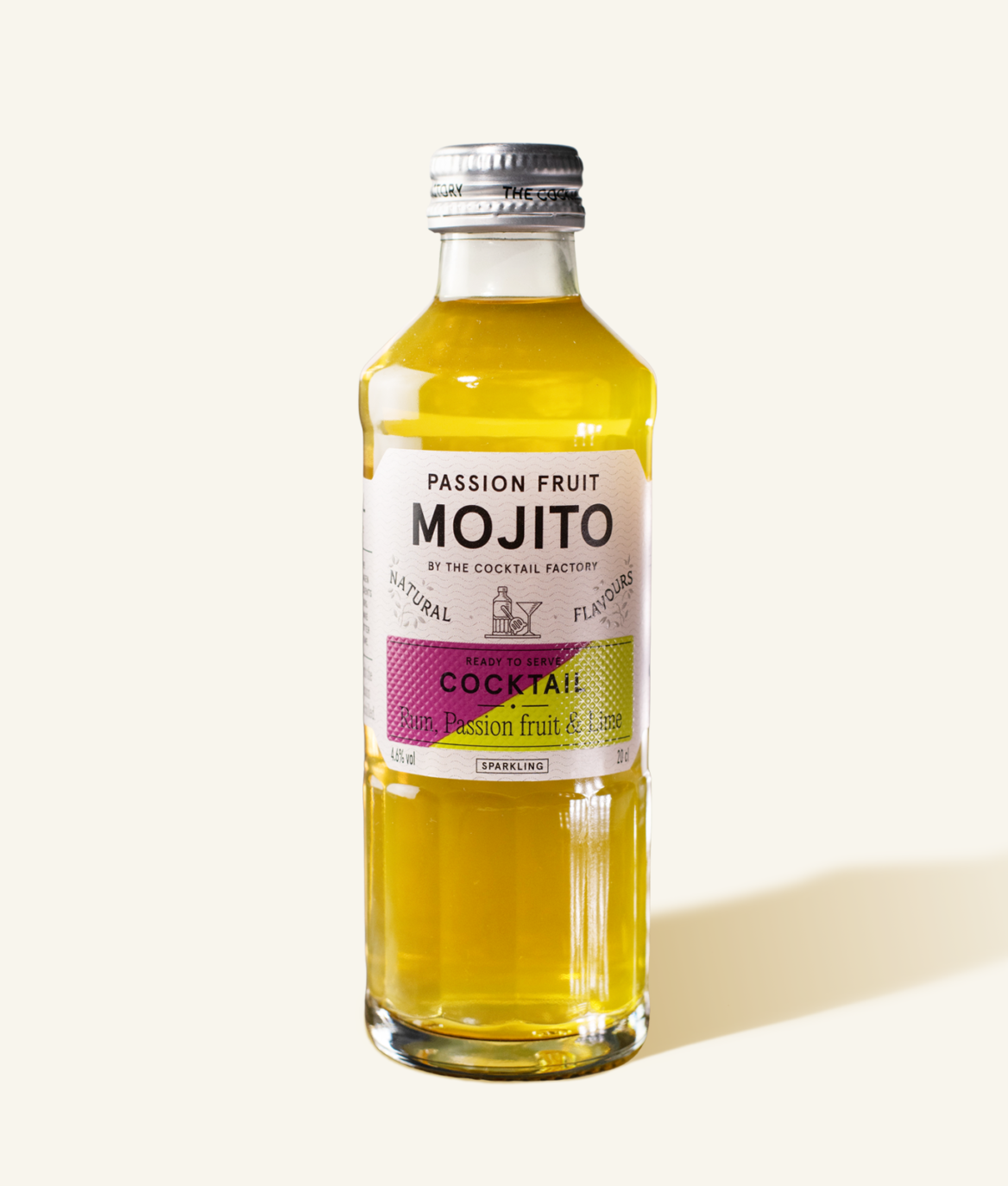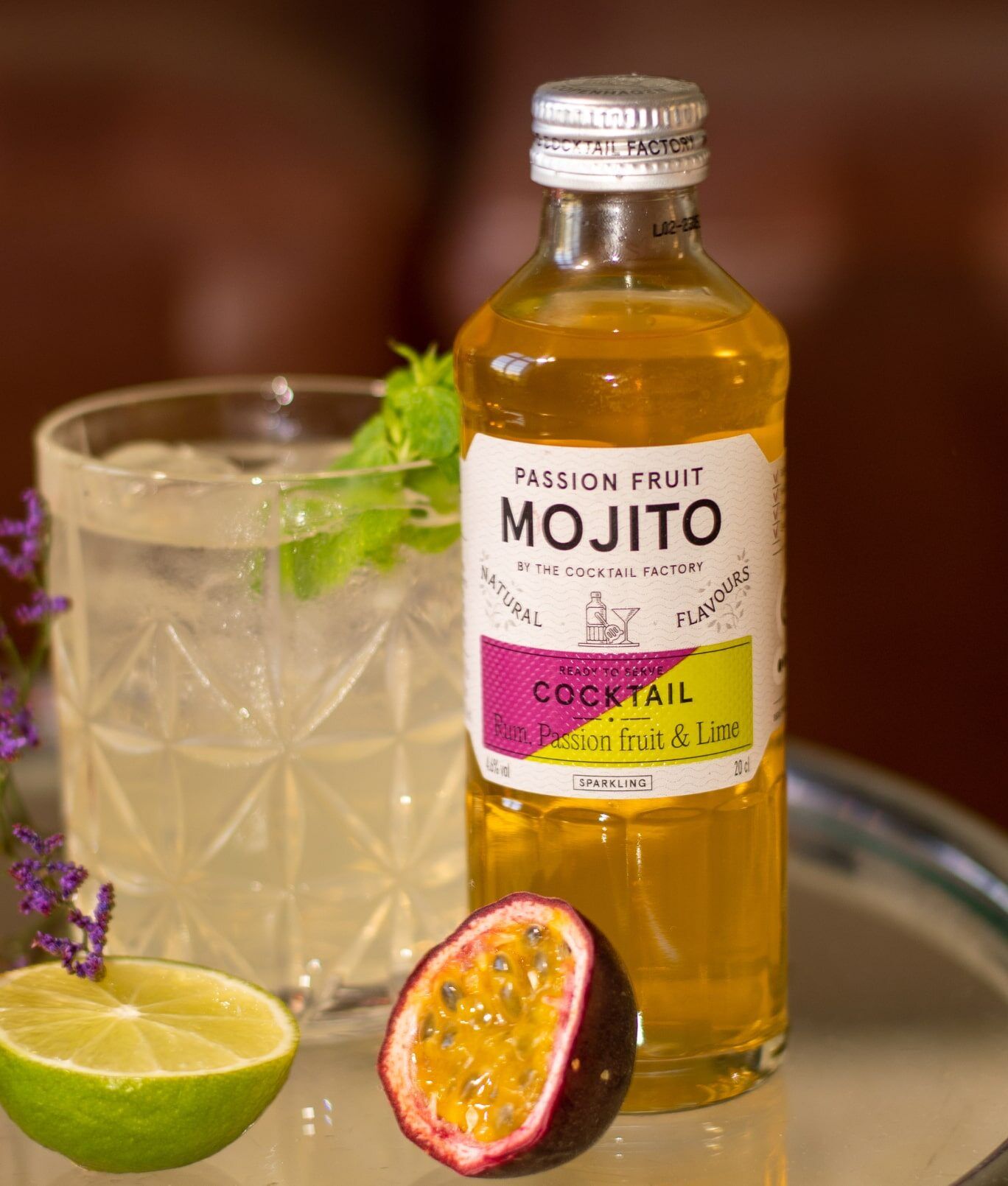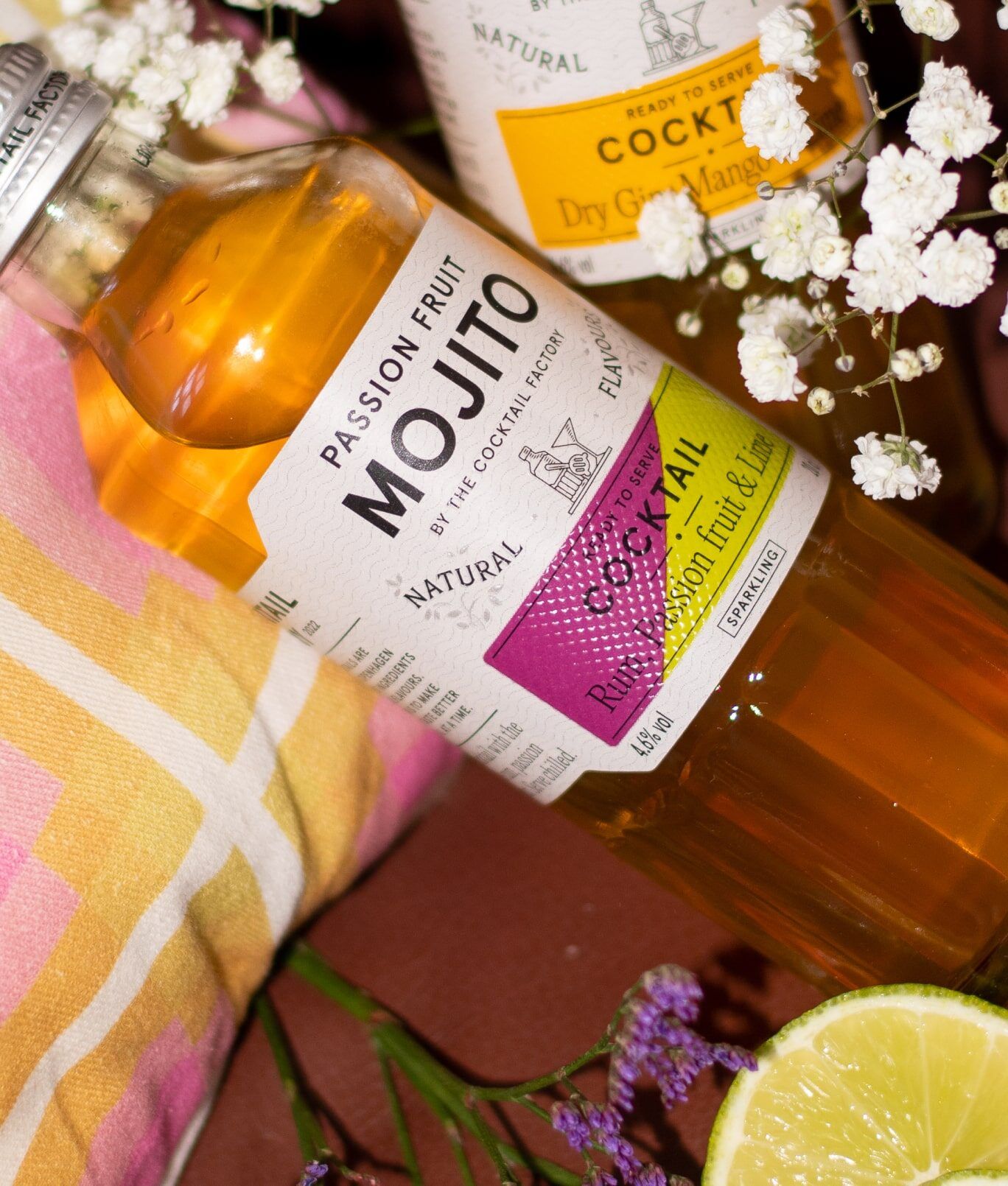 Passion fruit Mojito
Rum, Passion fruit and Lime
Our ready to serve passion fruit mojito is an exotic and mouthwatering combination of the unmistakable aromas of passion fruit of flavor Passion fruit, rum, mint, and lime.
This classic combination is perfectly layered and caters towards both fans of the classic mojito and the lover of tropical flavors.
Enjoy chilled from the bottle or pour over ice and garnish with a spring of mint and a half of a passion fruit.
Enjoy responsibly
- Bottle size 200 ml
- Alc. Vol 4.6 %
- Energy 69 Kcal / 100 ml